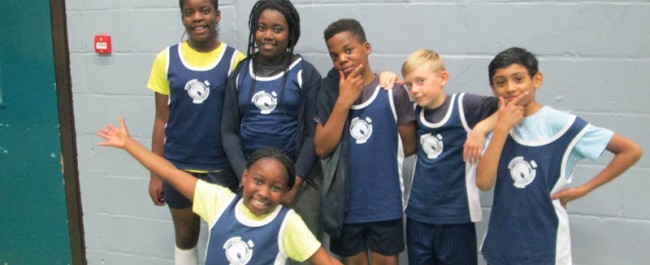 Year 5 & 6 Badminton
On Wednesday 11th October 2017, the Year 5 and 6 badminton tournament took place.  We took a team of 3 girls and 3 boys to St. Paul's Catholic Secondary school to play against 3 other teams: St. Bernadette's, St. Thomas Aquinas and St. Mary Magdelene's.
In the beginning, we were a little bit wobbly with our performances however, with some help from the year 10 young leaders, we became more confident.
At the end of the tournament, we thanked and gave a round of applause to everybody that had helped and all the people that turned up. We came an astonishing tied second place with St. Bernadette's, our rivals. St. Mary Magdelene's won the tournament.
It was a great time together especially as it was our first tournament. We would like to thank Mr Mortimer for helping us and selecting us for the tournament.
Christabelle and Patryk